2018 is coming to a close and what a year. This year has been so many things. Exciting, scary and hopeful all at the same time. There have been so many moments this year that have moved me and inspired me to the core. This is how I'm looking back at 2018.
The young people are winning
It has been the changemakers of my generation that have given me a reason to stay hopeful. They have made adults realize that enough is enough, on so many issues.
You can't say that my generation 'doesn't care' about the issues of our time. Whatever your issue is, you can find young people taking action and using their voice on social media and in real life. These are my people and this is my community. I learn from them, I draw inspiration from them, ask questions, and we give our support by amplifying each other.
It has been the changemakers of my generation that have given me a reason to stay hopeful. They have made adults realize that enough is enough, on so many issues.
An example of incredible young people creating change are the March For Our Lives students. On February 14th, 2018 a student walked into Marjory Stoneman Douglas High School and killed 17 people. A group of students decided to turn their anger into action. Since then, they have mobilized millions of people to march not only on Washington but at more than 650 sister marches around the world, went on a tour across America called the "Road To Change" raising awareness around gun violence and the solution and launched a campaign encouraging young people to vote in the midterm elections to not be silent.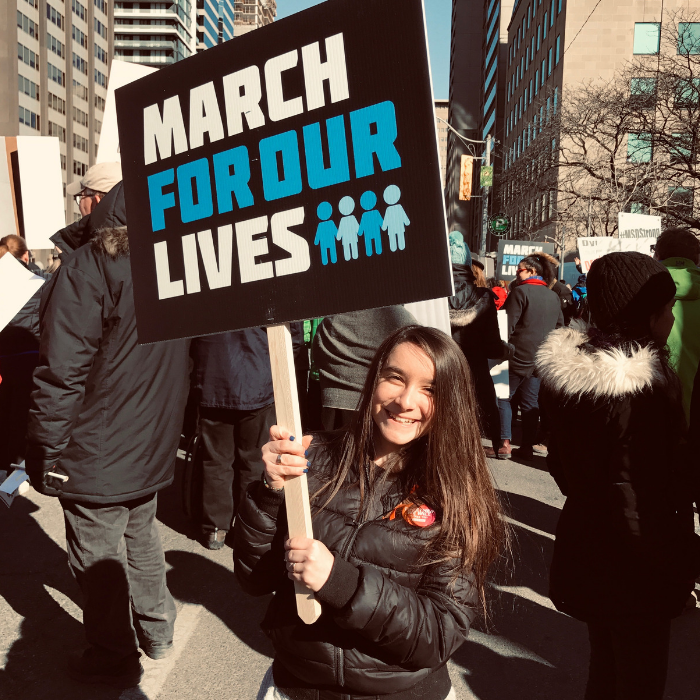 2018 has also been the year of young people speaking up about climate change and demanding action because the world depends on it. Zero Hour is an example of this. When Jamie Margolin was just 16, her and her friends she met online teamed up to create a March in Washington to demand action on climate change. This march was hugely successful and drew so much attention to the pressing issue. A more recent example of a young person speaking up on climate change is 15-year-old Greta Thunberg. Her speech about climate change at the UN Climate Change Summit went viral and opened people's eyes to the reality that the time to act is now. It's safe to say I'm proud to be in this generation. 2018 is the year that young people started winning.
The media on the pursuit for truth
This year has truly reaffirmed my passion and aspiration for journalism and the pursuit of truth. From Ronan Farrow highlighting abusive power in Hollywood to reporters fact-checking everything, the media has been a force for good this year, working tirelessly to ensure that the public gets the whole truth and nothing less. There have also been times when the news has left me feeling hopeless and depressed since this year has been scary in the face of politics. What helped lift me back up was talking to two legendary powerhouse journalists, Ronan Farrow and Robyn Doolittle, whose sole purpose as journalists is to ask questions, dig deep in search of answers and spark conversations that will create lasting change. It made me even more excited to learn from others, get inspired and be a journalist giving a voice to the voiceless.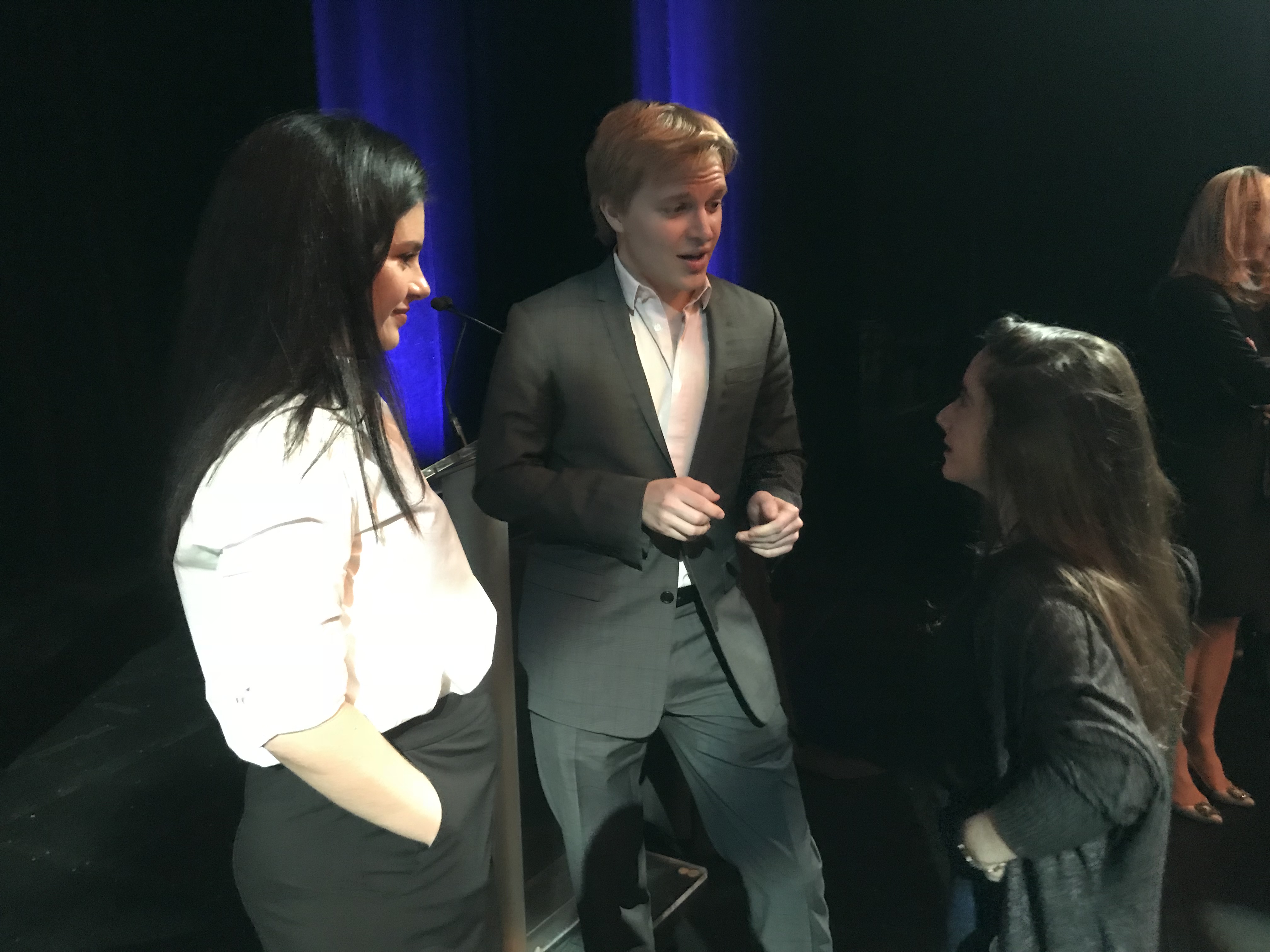 I realized the importance of self care and balance
A topic that has received so much more attention this year has been mental health and prioritizing your self-care. Maintaining a positive and optimistic mindset has always been important to me and I am realizing that the only way to do that is to take care of myself. We all need to do that. And then do it some more. Something that more and more people are establishing is that in order to be the best student you can be, the best leader you can be, the best YOU you can be, you have to pay attention to what you need and take care of you.
For me, 2018 was about me – not in the self-absorbed sense, but in a deeply personal and self-aware sense. I've been paying close attention to what I need to be my present and best self. I need balance. I need support. I need drive.
In a time where its easy to feel helpless in the world, there have been so many people sharing the good online in an effort to brighten people's day, instilling that sense of hope we all need to get back up and do more good.

People that have lifted me up on Instagram

When I need some happiness and motivation, here are some of the people that I look to:
Kenzie Brenna – she shares her journey of self esteem in the most honest and raw way possible. She's candid about the fact that life and being confident is hard. But every one of her posts ends with a tactic or motivation.
Sophie Gray – Sophie focuses on mental health and how each of us can best take care of ourselves and eachother. Her podcast is awesome.
Adam Kurtz – when I need to get back up, I look to Adam. He shares graphics that are rooted in honesty, humour and a little darkness. In his Instagram and his books, he gives unsolicited advice that everyone needs.
The Happy Newspaper – if you're looking for some good news, check out Emily Coxhead and her organization, the Happy Newspaper. They literally share good news stories and happiness quotes from around the world that are guaranteed to make you smile.
Scooter Braun – He continues to amaze and inspire me with everything he does as a changemaker and entrepreneur.
Do Something – They're an organization empowering youth to make change in their communities and so much of their initiatives are on social media. You can see the real impact and inspiration online.
Costa Rica with National Geographic
This summer, I had the incredible opportunity to embark on a National Geographic Student Expedition to Costa Rica. Our two week trip focused on community service, particularly sustainability when it comes to marine life. It sounds cliche, but it was truly life-changing. I bonded with like-minded young people in my group and shared experiences with them, learned about the community and culture in Costa Rica (particularly the village we were living in, Cuajiniquil), but most of all, unlike any other trip I've been on, I learned new things about myself. I learned that I could step outside my comfort zone, like when I went white water rafting or spent hours a day talking with kids from Cuajiniquil who didn't speak English and more. I learned that making an effort to have meaningful conversations with people goes a long way. Seven months ago, Cuajiniquil suffered a tragic storm that destroyed so much. Even though it now looks like nothing happened, its something that the people are still affected by. I had an emotional conversation with Mari, an influential community leader about the impacts of the storm and the power of strength in community. Lastly, I learned that its the people that make your experience so much better.  Going with National Geographic's tagline, the world was waiting. So, I lived it.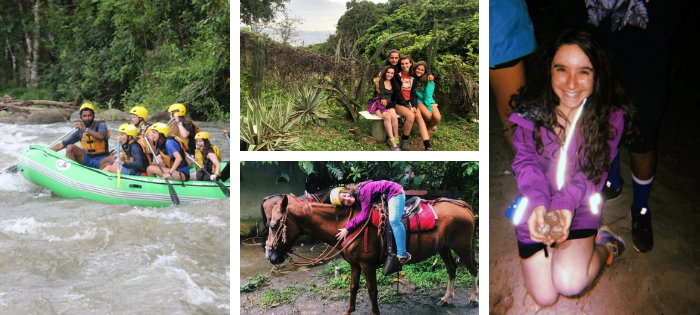 When I surprised myself
2018 was really a year when I stepped outside of my comfort zone. Never in a million years did I think I would ever be able to go white water rafting, surfing and horseback riding in Costa Rica. Then there was the time when I challenged a reply on Twitter. Now, I've always steered clear of being controversial on social media. But during the Teen Vogue Summit in NYC in June, I saw a troll reply on Twitter that, to be frank, really pissed me off. It was completely bashing the student survivors of Parkland and March For Our Lives organizers, calling them "obnoxious smart asses'. So there I was, in a room filled with inspirational young people around me and I was empowered and fired up enough to respond.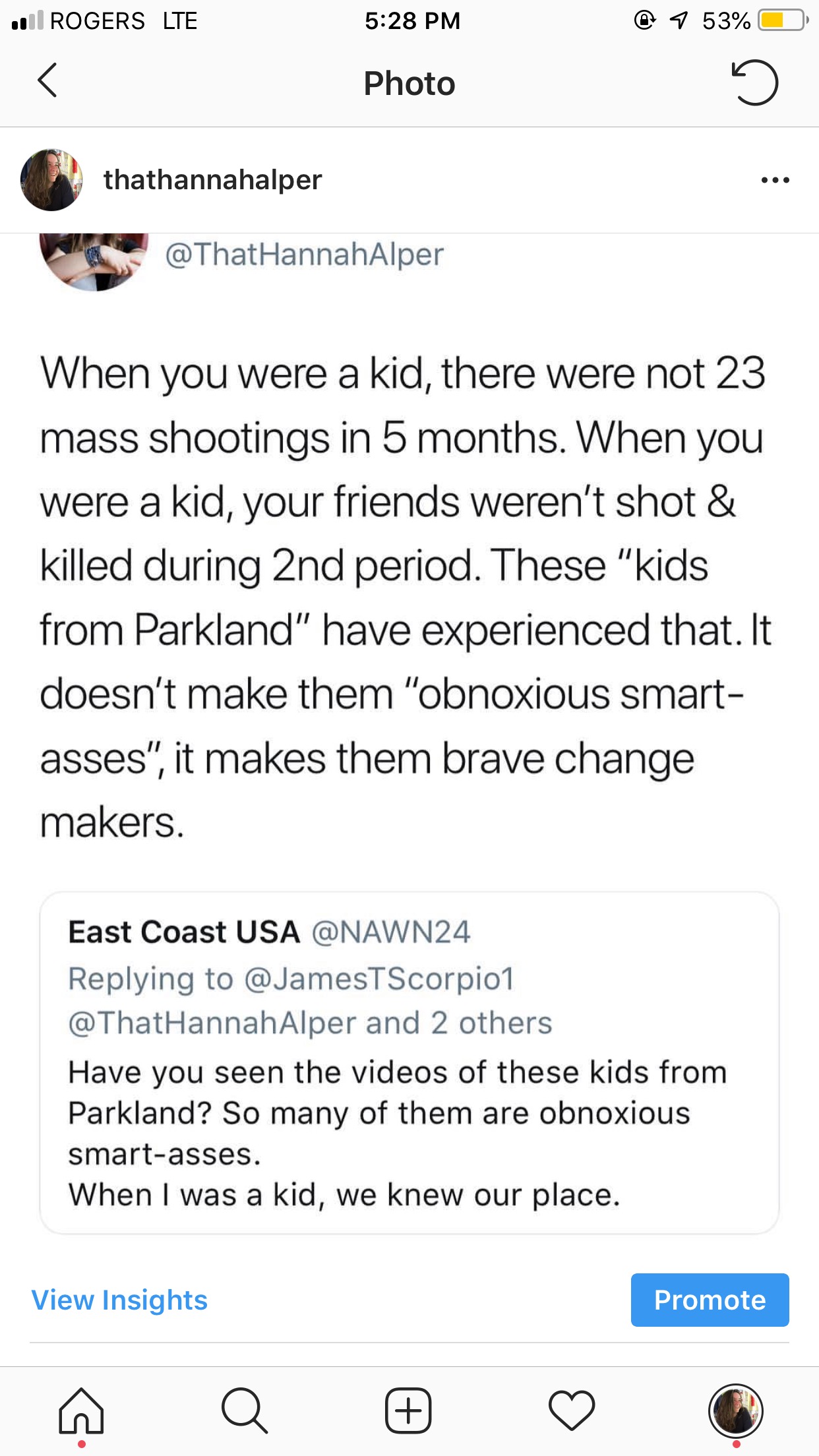 The conversation continued for days with more than 200 retweets, 1000 likes and over 100 000 impressions.
One of the most important times in my life when I surprised myself was when I dislocated my knee in September. I was in bed for a week because I literally couldn't walk. That week was followed by many weeks on crutches and difficult and grueling physiotherapy. I pushed myself harder than ever, and I'm proud to be standing on my own two feet.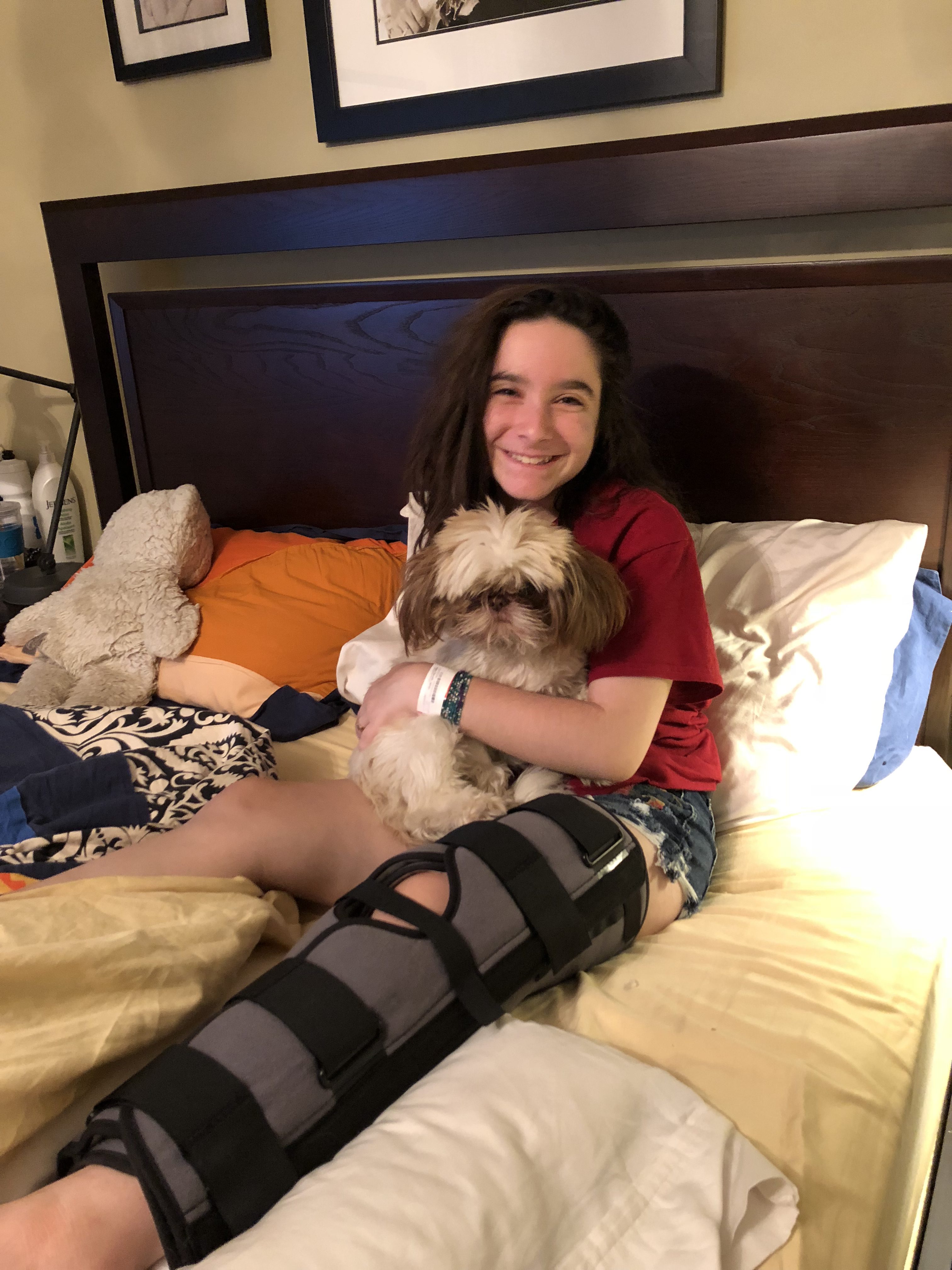 I'm going to take everything I gained in 2018 forward into 2019. I already have a few things lined up for the year and I'm excited to see what else is waiting for me. What's waiting for you?