Would you believe me if I told you that bees are a vital part of our environment, economy and daily lives?
I probably wouldn't have believed me either until last year, but it's true.
1 in 3 bites of the food we eat is made possible by bees and other pollinators.
90% of the world nutrition is pollinated by bees.
So no, bees aren't just insects that sting you, they are essential in our daily lives.
The bad news is that the bee population is declining faster than ever before due to pesticides, air pollution and habitat destruction. The bees are disappearing fast and we need to do something about it. So yes, this is a big issue and as with all big issues, it can often feel overwhelming. "How can we possibly fix this?"
But the most important lesson that I have learned is that for every issue, there's a solution and everyone, regardless of age or money can help. And we need EVERYONE.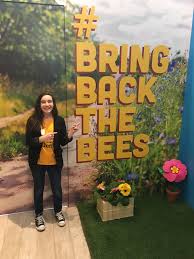 I said above that I didn't understand why bees matter until last year. That's because last year, I worked with the Honey Nut Cheerios for the #BringBackTheBees campaign, hosting tours of what our grocery store of the future could look like without bees vs. what our future could look like with bees. On the side where it showed what our future could look like without bees, the store was almost empty. It was a startling image for everyone to see. The expected colourful produce section was almost empty. Most of the fruits and vegetables were gone. The rest of the aisles looked pretty bare too – cereal, ketchup, tomato sauce – all of my favourites – gone.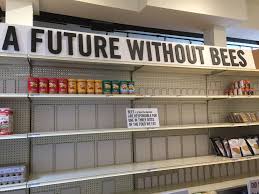 On the side showing the future with bees, the produce section was filled with colours of the rainbow and the shelves throughout the store were fully stocked. There was a beautiful flower stand with fresh flowers too.
The contrast between the two stores – with and without bees – was clear and seeing it visually made a huge impact. Everyone who visited our little experiment was motivated to do what they could to help.
For the last two years Cheerios has provided packages of free wildflower seeds that you could plant in your community in order for the bees to have their nutrition and habitat. This is something that we can all do, and they're offering free wildflower seeds again this year.
Something I really believe in is that my generation of young people should know what's going on in the world and have the tools and resources to take action. That's why this year for the #BringBackTheBees campaign, there are 100,000 FREE copies of children's book Bella and Jack Bring Back The Bees available in English and French through your local Indigo, Chapters and Coles Stores. The book is by Paulette Bourgeois, the co-creator of Franklin (remember that cute little turtle on TV? Yep. That was created by her.) and educates kids about the challenges facing bees and the solutions in a fun book. As well, each book comes with a free pack of wildflower seeds so that you can create change in your garden and your community to help Bring Back the Bees! You can also order the wildflower seeds online for free. Honey Nut Cheerios' goal is to give away 300 million seeds to Canadians!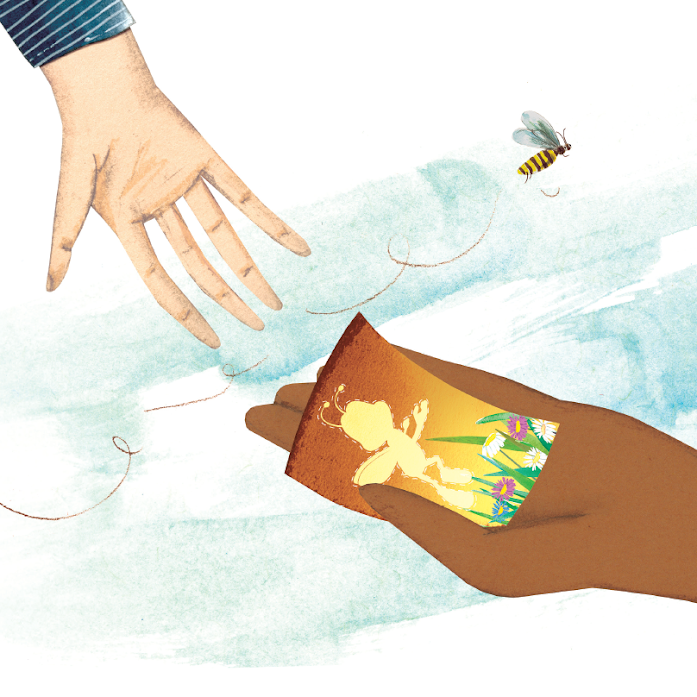 I'm so excited to be attending the free book reading and signing with author Paulette Bourgeois hosted by Honey Nut Cheerios and Indigo on Tuesday, March 13 from 11am – 12 pm at Indigo Yorkdale! It's going to be a great morning and I can't wait to see you there!