Happy International Women's Day! This past year has been full of milestones for women and their rights, whether it was the #TimesUp and #MeToo movements, or the huge amount of women making strides in the world and creating their own change. Now more than ever, we need to celebrate women and how they are changing the world for the better.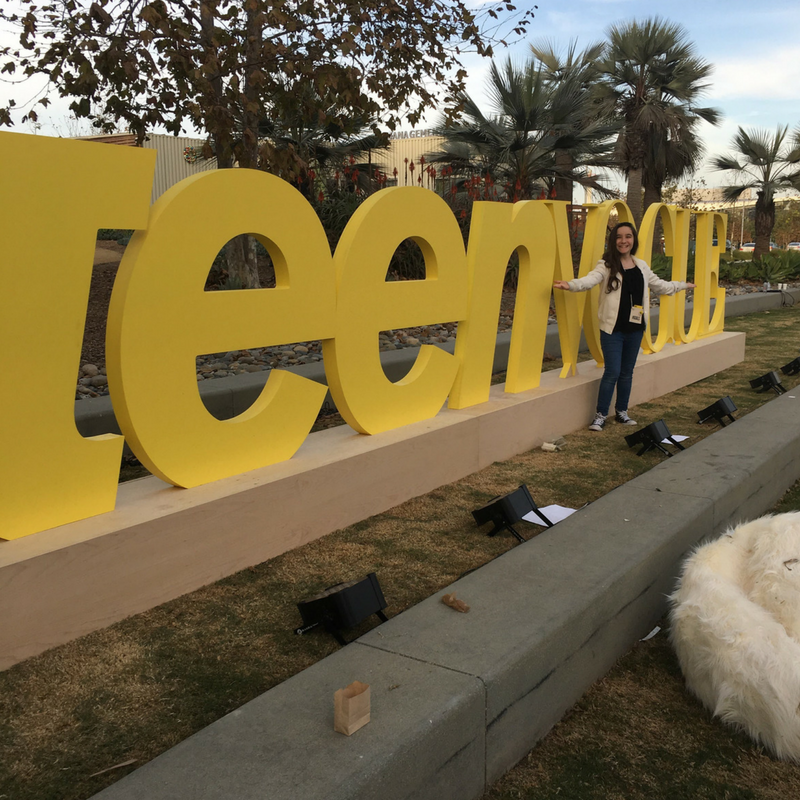 In December 2017, I attended the Teen Vogue Summit, where I participated in inspiring workshops and sessions. My favourite part of being there was meeting all the astonishing young women who constantly remind me that I'm not too young, too anything, to change the world. Below are 8 phenomenal, young female changemakers to keep an eye on for International Women's Day 2018.
Mary Slowinski, Chicago
Founder, Self EsTEEN, www.selfesteen.org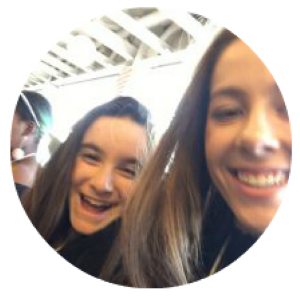 Mary is someone I had the opportunity to get to know very well over the two day summit. We learned so much about each other and I am so in awe of her kindness, compassion and curiosity to learn more and make the world better. Through her new website, Self EsTEEN, she talks about self care and mental health, with a mission "to provide information to  inspire a happier and healthier existence to our teen community!"  Self EsTEEN is a movement to guide teens toward a positive relationship with themselves.
A huge part of success is the ability to overcome your challenges and learn. Give yourself the chance to fail and grow.  – Mary Slowinski
Marley Dias, New Jersey,
Founder of #1000BlackGirlBooks, activist and author of "Marley Dias Gets It Done – and So Will You"
Find Marley on Instagram @iammarleydias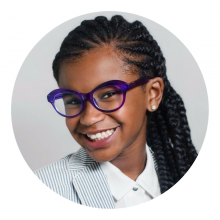 At just 14 years old, Marley is changing the world one (thousand) book at a time. At a young age, she was an avid reader but found herself frustrated that there was not an abundance of books with the main character being a black woman. She was motivated to find a solution so that young black girls could see themselves in books and reach their fullest potential. In November 2015, she launched her initiative, #1000BlackGirlBooks that collects books starring black girls and donates them to underprivileged communities. Since then, Marley has not only collected 1000 books, but she has collected over 9000 books!
"Frustration is fuel that can lead to the development of an innovative and useful idea." – Marley Dias


Allie Weber, South Dakota,
Patent Pending Inventor 
(
@robotmakergirl
)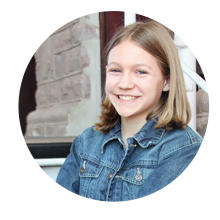 Allie Weber made her first robot when she was 6 years old. It was promoting recycling and the wooden arms could move perfectly. Since then, Allie has gone on to build even bigger and better things, such as a machine that you wear on your glove and it tells you when to go inside in order to prevent frostbite, robots and SO MUCH MORE. Allie is making huge strides as a young girl in STEM and robotics! I love Allie's pinned tweet and I could not agree more: "Kids are not "the future", we are here now. We are not going to change the world "someday" we are already doing it." Allie's Youtube channel, where she reviews other companies inventions and showcases her own, is Tech-nic-Allie Speaking.
"Making things is really fun and if you solve a problem at the same time, it's a win-win." – Allie Weber
Emily Odesser
,

New York City,
Editor in Chief, Teen Eye Magazine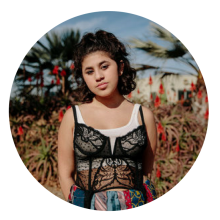 Emily is the 17 year-old Editor in Chief of Teen Eye Magazine with a mission: "we publish articles about modern events: those that are interesting, exciting, and often controversial – because we focus on the issues that teens today care about. We aim to give them a platform where they are taken seriously as they deserve to be. The members of our generation are truly the catalysts of change, so Teen Eye strives to support young artists and designers who spark the flame." One of the coolest things about Em and Teen Eye is that her magazine in completely run and written by teens, for teens. Seriously, how awesome is it that she has created a platform for youth activists and innovators?! After being released in 2015 and the first issue being 100 pages long, the magazine now has over 850, 000 views with seasonal issues.
"We know what we're here for: to provide the next generation with an outlet for creativity and a resource to let an international group of creattives hit the ground running." – Emily Odesser
Hunter Schafer, North Carolina,
transgender activist, model
Instagram: @hunterjschafer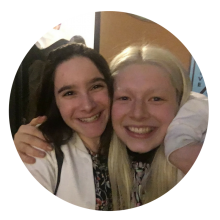 When I heard Hunter's story and everything she has done, I was so in awe. Hunter was one of the most well known advocates against the repeal of the HB2 or bathroom law in North Carolina. "HB2 states that users of public restrooms must visit the restroom that corresponds to their assigned sex at birth, rather than the room that corresponds to their gender identity." The law not only repealed the one that protected transgender people in the bathrooms based on their identities, but it would have invalidated expanded protection for LGBTQ+ people in other states as well. Hunter became a powerful transgender advocate against the repeal and bravely sharing her story to tell society that in order to feel validated, we need everything to be inclusive of everyone. As well, Hunter is a model and illustrator.
"We are on the forefront of a revolution in which identity and expression will take priority over the labels assigned to us at birth." – Hunter Schafer
Nadya Okamoto, New York City,
Founder and Executive Director of PERIOD: The Menstrual Movement and Former candidate for Cambridge City Council
Twitter: @nadyaokamoto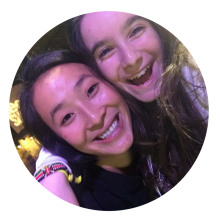 During her freshman and sophomore years of high school, Nadya and her family experienced what it was like to not have a home. During this time, she connected with countless homeless women who were in worse living situations and didn't have access to menstrual products and how much it impacted their lives. Hearing this made her realize that menstrual hygiene is not a privilege, but a right. In 2014, she founded PERIOD, which is dedicated to celebrating menstruation through service, education and advocacy. She just announced the publishing of her new book about her journey, coming in Fall 2018.
"I dream of a future where 'too young' will not be a phrase associated with anyone who wants to get involved with trying to better their community." – Nadya Okamoto
Taylor Richardson, Jacksonville,
STEM activist
Twitter: @astrostarbright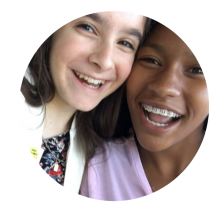 Taylor is one of the most ambitious and inspiring people I have ever met. She knows where she wants to be and more specifically, where she wants to go, when she's older – Mars. Taylor is set on becoming an astronaut so that she can explore and do endless research on the red planet. After attending numerous space camps and raking classes in robotics and code, she became a passionate STEM advocate and set her mind to help other girls discover STEM and reach their fullest potential. She has fundraised and given tuitions to girls for space camp so that they can be inspired like Taylor was. It doesn't stop there. Taylor has recently been slaying the game. Three months ago, Taylor set out to raise $15, 000 to send 1000 girls to see the film, Wrinkle In Time, because she believes the film showcases powerful, young women and this inspires youth to reach their fullest potential. In that time, Taylor surpassed her goal and raised more than $100, 000!! Taylor recently appeared on Good Morning America twice to talk about Wrinkle in Time and her love for STEM and last week, she attended the world premiere of the film, we she spent time with the stars of the film including Reese Witherspoon, Mindy Kaling and yes, OPRAH.
You need to see what you can be.

– Taylor Richardson
Mari Copeny, Flint, Michigan,
Advocate for Flint Water Crisis
Twitter: @littlemissflint
I was so looking forward to meet Mari before the summit, she was named one of Teen Vogue's 21 Under 21 and I was so inspired by her. At just 10 years old, she has been a dedicated and fearless activist for all of her community in Flint, Michigan about the water crisis, speaking out at speeches and online whenever is possible, and for her, it's always possible. That's a pretty awesome bio. Mari's most recent accomplishment was raising $16,000 for her #BlackPantherChallenge, that bought out an entire theater to seat 150+ kids in Flint who received letters and books featuring black heroes after the movie, as well as exclusive Black Panther merchandise and paying admission for another 650 kids to see the film over opening weekend. Mari's aspiration is to be the President in 2044, and I cannot wait to watch her.
"There is so much you can do as a kid to really help change your community and the world. Never let anyone tell you that you can't change the world, because you can." – Mary Copeny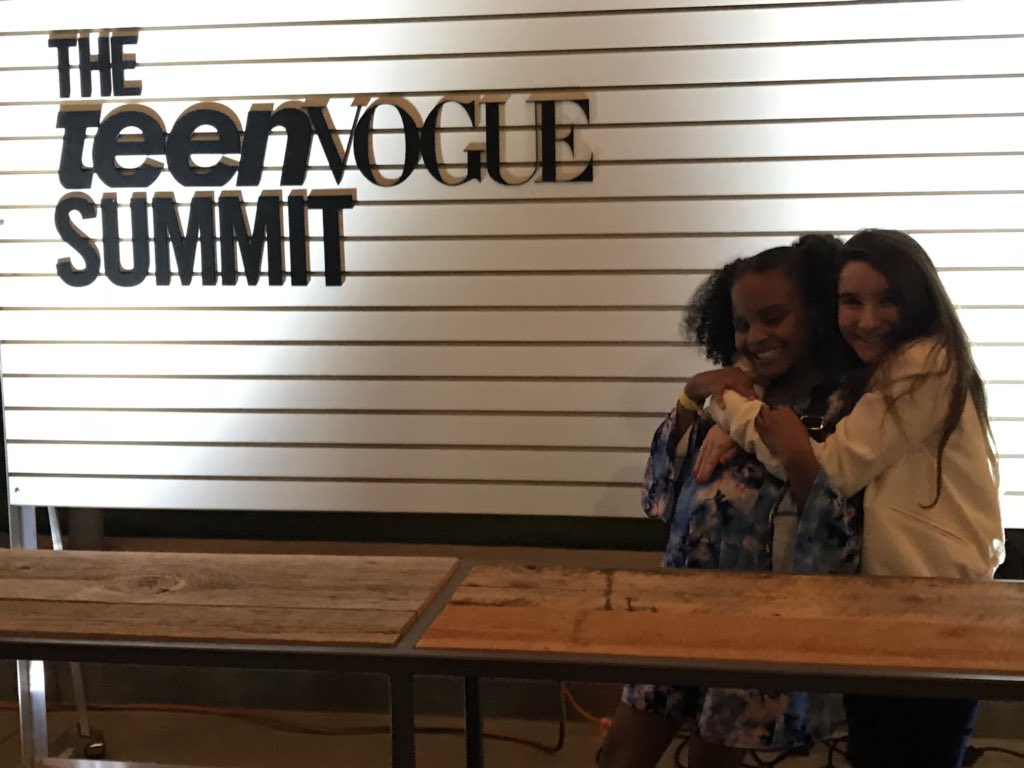 So, yes, it is clear from these 8 women that the future looks bright and THE FUTURE IS FEMALE. Moving forward into the future, all of us need to continue inviting people to the leadership table, willing to listen to people's strong voices and opinions.