August. It's August. Already.
We're one month into summer vacation AND one month away from a new school year.
A fresh start – new classes, new teachers and a clean slate.
As I gear up for a new school year, I'm thinking about how I can create a positive impact while going through my everyday life. As students, we are big consumers. It's safe to say we consume things and products every day, sometimes we don't realize it. When I think about it like that, I'm including everything from turning the lights on to getting gas to refrigerating our food and more. But at this time of year – Back to School – we are probably hitting our peek as consumers. We're shopping for clothes, shoes, backpacks and school supplies.
Something that is so, SO important to me is conscious consumerism. I try to think about the impacts of what I'm buying, so when I'm shopping I look for the products and companies that share my values and have built giving back into their business model. When I buy products, I want to purchase and support companies that give me the things I need and also gives somebody else something that they need.
Avery is one of those companies.
This is the third year I've worked with Avery for #AveryGivesBack and this year, we're going bigger than ever. For every purchase one of their special Back to School binders, Avery will donate one to an under-resourced student or school. Something that we both have in common is that we know that when a student gets the tools and resources they need, they can reach their fullest potential and Avery is instilling exactly that with #AveryGivesBack. Through a partnership with the Pinball Clemons Foundation and school boards across Canada, they are donating up to 50, 000 binders this summer so that every student can have what they need to start a new school year ready and inspired to learn.
Check out the binders! My personal favourite is the "LOVE" one. I have a confession to make – I'm not the best at keeping organized. It's always been a challenge for me and it has always been a "satisfactory" mention from my teachers. Here's to hoping that this will be my year of "excellent" in the organization category. These binders will definitely come in handy in working toward that for me in Grade 10.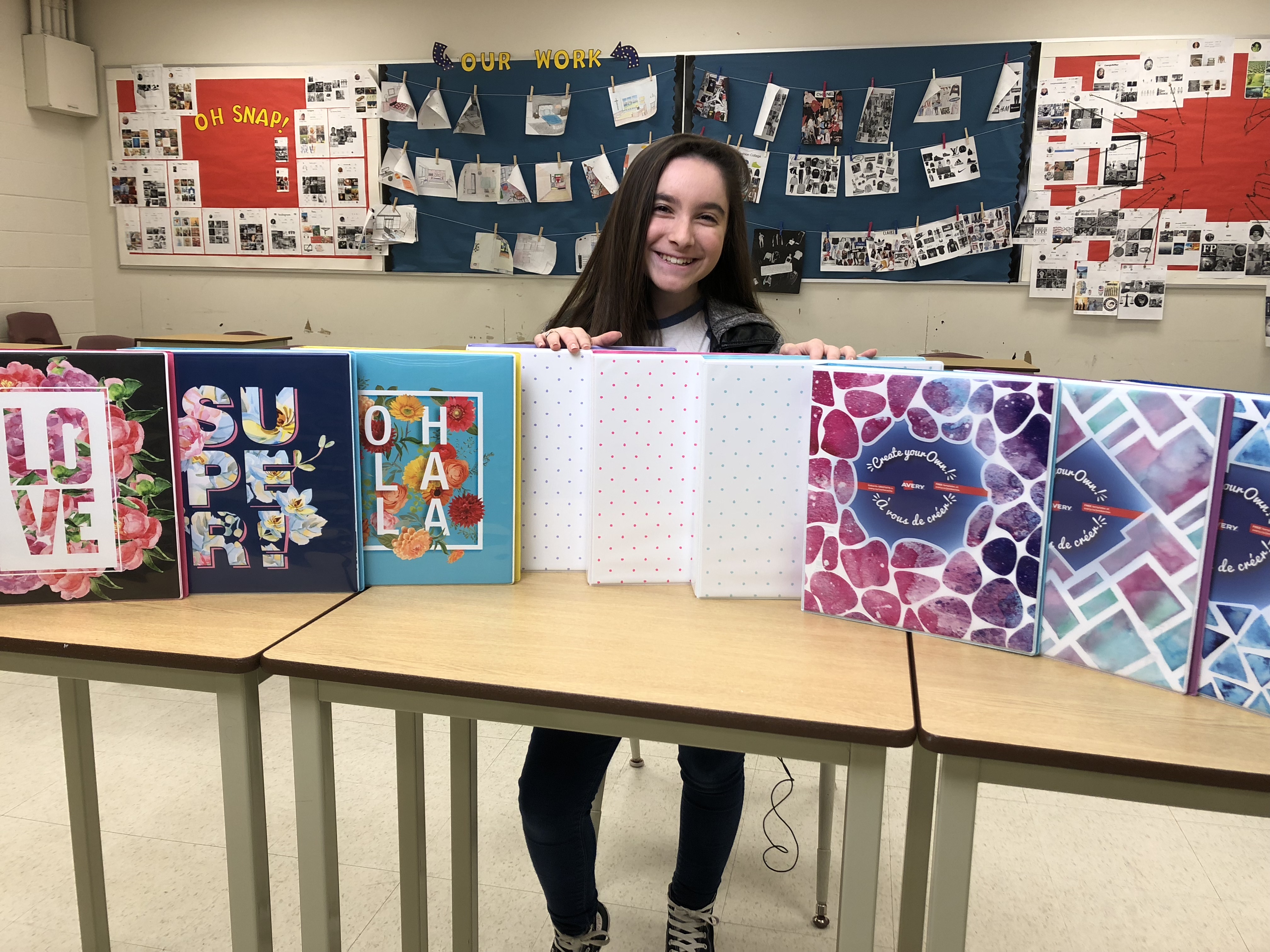 Visit www.avery.ca/averygivesback for more information and be sure to use the hashtag #AveryGivesBack and show us what you got!
Stay tuned to my Twitter and Instagram feeds to keep up to date with #AveryGivesBack and there might be some giveaways coming up soon 🙂
I hope your school year gets off to a great start!