It's probably not a surprise when I say that I spend a lot of time online. For school, my blog, social media and lots of reading and learning about things that are happening in the world. The internet is one of the places where i find a lot of inspiration and motivation. I love to find stories of people and animals doing amazing things. I've been keeping track of some of my favourite stories that inspire me to make a difference and pay it forward so that I can share them. Here are 5 stories that I want to share with you, and that hopefully they inspire you to do some good, too!
1. For their birthdays, a man and daughter did 39 random acts of kindness.
A 32-year-old father, Lee Beck, and his 7-year-old daughter, Amiele, did something awesome to celebrate their birthdays. They added their ages together and got 39 and decided that they would do 39 random acts of kindness! Most of them were free, and the ones that costed money, were super inexpensive. Some of their actions included picking up trash, leaving a loonie by the vending machine so someone could buy chocolate, giving a plant to a hospice centre for their garden and leaving pennies by the wishing well because it would brighten someone's day. This shows just how easy it is to be kind. You just have to realize that small actions, especially acts of kindness, can make a huge impact! The impact is even greater when you imagine that the people who you give kindness to, pass it on to someone else and it goes on and on and on. They made this awesome video of their day, check it out!
2. Ludivine the Basset Hound ran a half-marathon, and came in 7th.
Dog-lover April Hamlin thought that she was just letting her basset hound, Ludivine, outside so that she could go pee, but this dog had different plans. She snuck out of the backyard and decided to go for a run – a really, really, long run. It just happened to be the same day as the county's Trackless Train Half Marathon and Ludivine joined some runners. Along the way, the pup stopped by some streams and yards to sniff around. According to fellow runners, Ludivine took a small break to inspect a dead rabbit, but she seemed determined to get to the finish line. In 1 hour, 32 minutes and 56 seconds, Ludivine completed a 13.1 mile marathon, AND she made 7th place! Wow! April only found out about her dog's adventure when volunteers at the run texted April photos of Ludivine and her wearing her medal. I thought this story was awesome because it showed me that when you start something, you never know what kind of adventure you're going to have on your way to finishing it. (Also, I love a good dog story)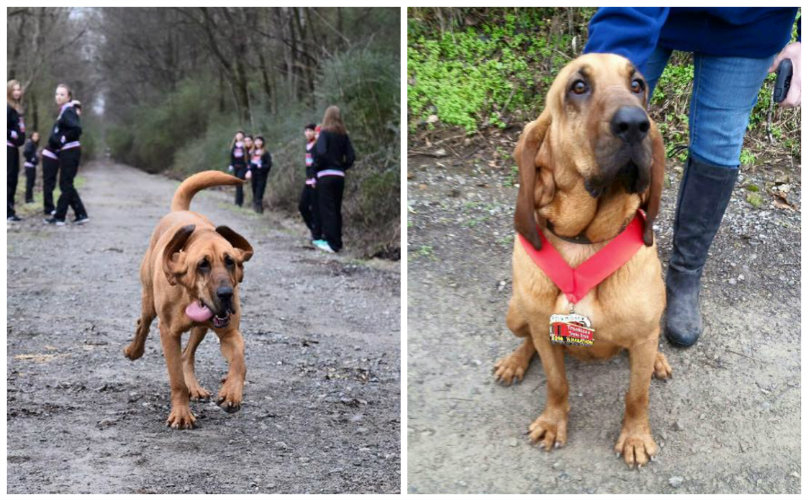 3. Wear Your Label: A clothing line to create conversations about mental health.
Two years ago, Kayley Reed was nearing the end of high school and was personally struggling with an eating disorder. There were times when she thought she wasn't going to make it. But she came up with an idea to help herself, and others, at the same time. She and her friend Kyle could both talk about their mental illnesses together. Kyle brought up the idea of creating a clothing line to raise awareness for mental illness, put mental health labels on clothing and get people talking about it. They wanted to encourage individuals to take ownership over their mental health, rather than fear the labels that so often define them. What started as a side project in school, grew slowly in their small city, and then began to sell worldwide. They named it Wear Your Label. Some statements on shirts include "Sad but rad" and "It's okay not to be okay" which helps people find their voice and speaking out to their family. Wear Your Label helps people feel better about their mental illness and stop the stigma associated with mental health. You can check out their website here, www.wearyourlabel.com.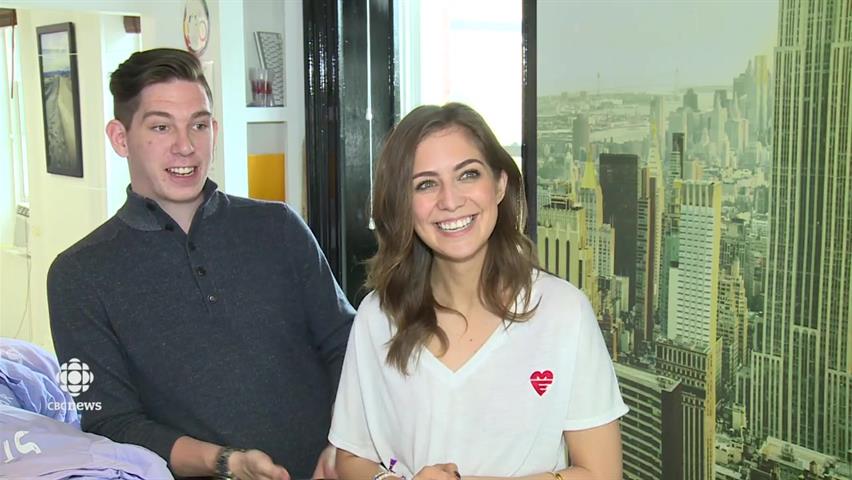 4. How the biggest toy brand in the world is helping raise kids' self-esteem
Two weeks ago at the Nuremburg Toy Fair, Lego unveiled its latest creation – an one inch tall plastic boy in a wheelchair. Lego has previously offered a buildable wheelchair, but a figurine with a wheelchair was in high demand and much anticipated. Many online petitions were launched to make this happen, because youth that have disabilities and are in wheelchairs often feel excluded and left out, especially when all of the pieces in lego are standing. Kids want to see themselves and people they look up to as Lego pieces. When this figurine was released, organizations and parents were excited to share their joy!
.@LEGO_Group we've heard you created the 1st character with an impairment! That's awesome, thank you for promoting #diversity! #ToyLikeMe

— Paralympic Games (@Paralympic) January 28, 2016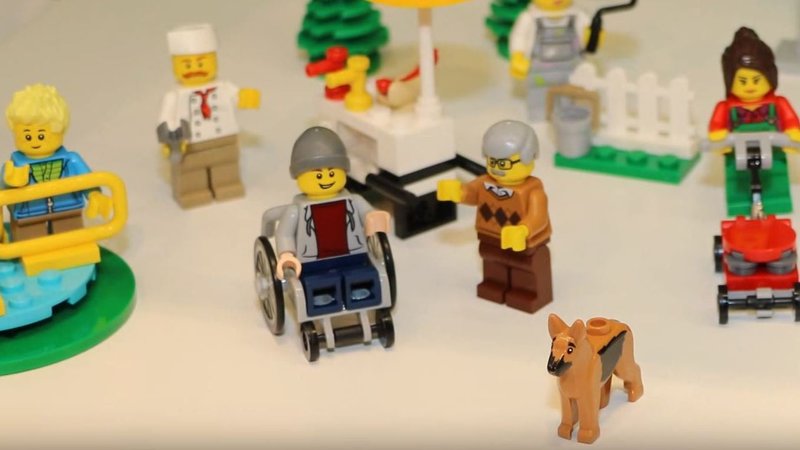 Lego spokesman Michael McNally announced that the wheelchair figure will be included in a Lego City set that will go on sale in June. This is a perfect example of inclusion of everyone when it comes to fun and play.
5. Five elementary kids see someone with a disability getting bullied. Check out what they do.
James Willett is a really cool kid. He loves school, basketball and hanging out with his friends. James just learns a little differently, he's a special-needs student, and unfortunately, a lot of kids tease James at school and take advantage of him. This is not right and five other elementary kids were ready to do something. These five boys banded together and made him a part of their gang. Again, this is a great example of inclusion and an important lesson on friendship.
I bookmark a lot of the things I find online that inspire me or just make me smile. While it was hard to narrow it down to just five, it's easy to find stories online that will make you feel good. Three of my favourite websites to find cool stories are Upworthy, HuffingtonPost Impact, and DoSomething.
And don't forget to follow me on Twitter for more stories @ThatHannahAlper. If you have a great story that has inspired you, please let me know! Pass it on 🙂